You are cordially invited to the most surprising merger of the year.


Harrison Ford Online sadly, went offline for a bit--but it's back now. Don't just sit there, blinking, with your hand hovering over the mouse. Click the name already!

What's with the introductory tag-line? Well, other than the fact I stole it from "Sabrina", it was used so I could mention that Harrison Ford Lovers (forum) has teamed with HFO. No, you aren't hearing things. Those Angels are truly weeping right about now.

You get the best of both worlds.
You get one hell of a cool administrative team. (That'd be Grethe, Erin, Amanda, and Me)
And, did somebody say FORD GOODNESS?

Come on ya'll, join us. You know you want to.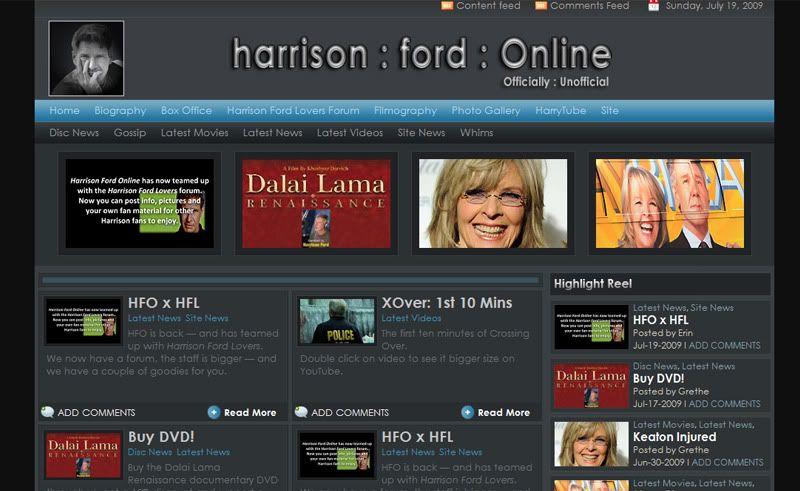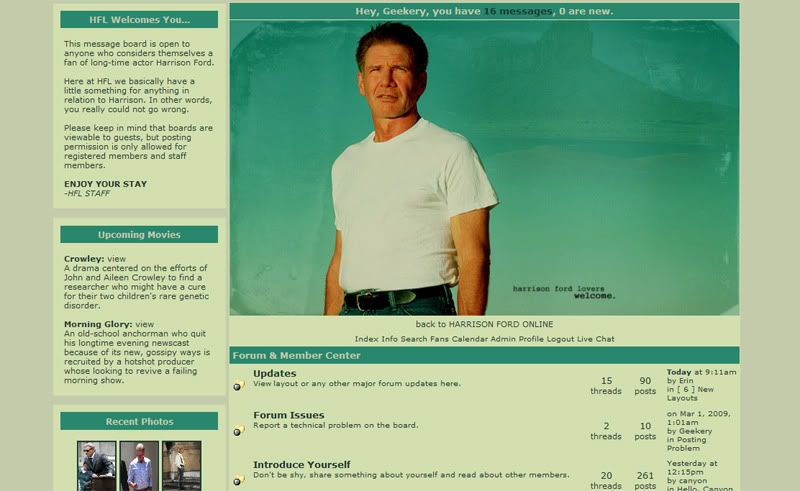 Hope to see you at the site. Hope to see you at the forum.

-Later Days.